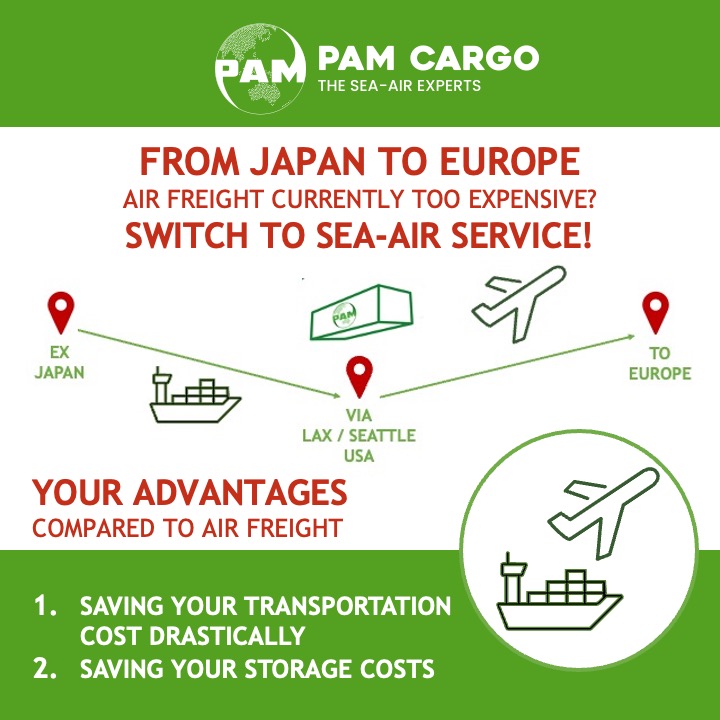 SEA-AIR PRODUCT FROM ASIA VIA LOS ANGELES TO SOUTH AMERICA
PAM CARGO currently offers an attractive alternative to air freight, our SEA-AIR SERVICE
from Asia via Los Angeles to SOUTH AMERICA.
You can save significantly on freight costs and reduce your CO2 emissions. Simply switch
from air freight to our cost-efficient SEA-AIR SERVICE.
Do you want to know more? We are looking forward to your enquiry.
Feel free to contact deepak@pamcargo.com
#pam_cargo #pamcargo #landair #seaair