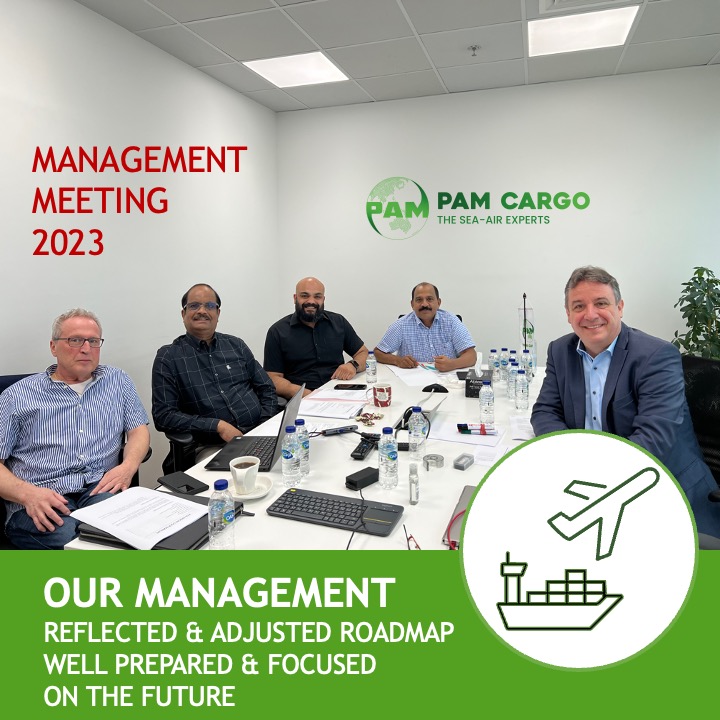 PAM CARGO MANAGEMENT MEETING 2023
Our management met in Dubai to reflect on the business activities of the last few months, to review and define the strategic direction and goals. With the resulting roadmap, PAM CARGO is well prepared and aligned for the future.
Do you want to know more about our company and our solutions? Then, don't hesitate to get in touch with us. We are looking forward to hearing from you.
Feel free to contact deepak@pamcargo.com

#pam_cargo #pamcargo #seaair