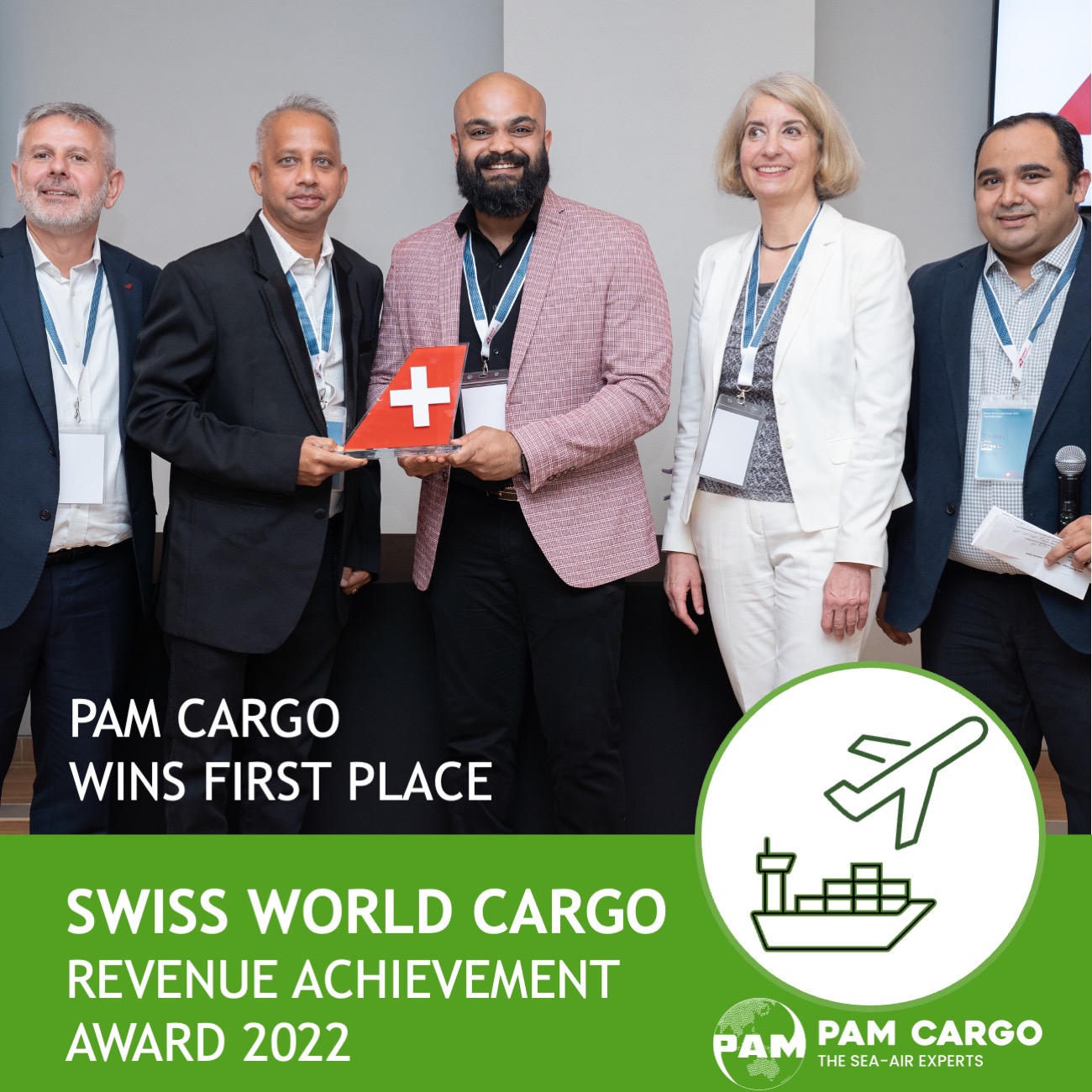 PAM CARGO WINS SWISS WORLD CARGO REVENUE ACHIEVEMENT AWARD 2022
PAM CARGO has won first place in the Swiss World Cargo Revenue Achievement Award 2022. The award ceremony took place in Dubai, UAE and recognized the performance and revenue in the global collaboration over the past year. The award was presented to Deepak Chandrasekharan, General Manager of PAM CARGO. We are proud of the hard work of our employees who made this achievement possible and thank Swiss World for the award.
Do you want to know more about our SEA-AIR solutions? Feel free to contact us. We look forward to hearing from you.
Feel free to contact deepak@pamcargo.com