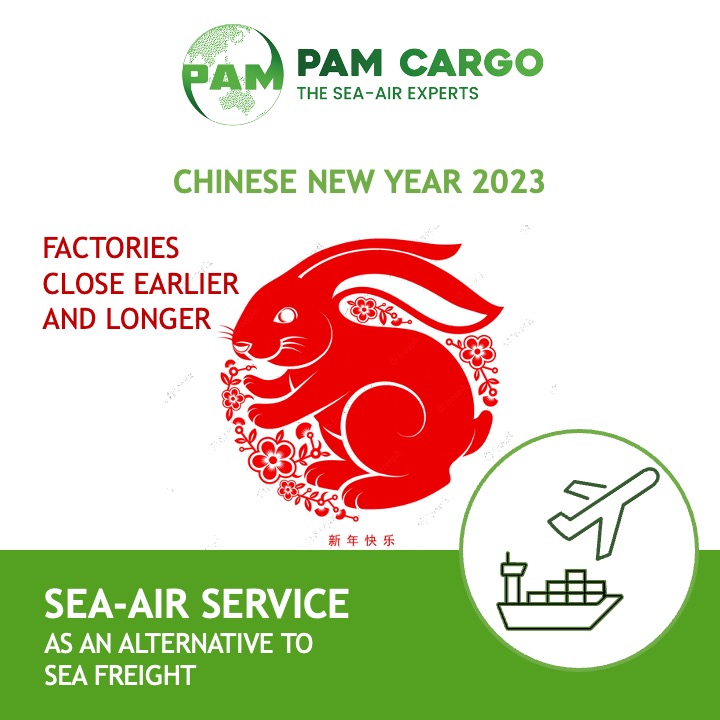 CHINESE NEW YEAR 2023: FACTORIES CLOSE EARLIER UND LONGER
Sea-Air Service as an alternative to sea freight
The Chinese Year of the Rabbit begins on 22 January 2023. Some factories already stop production at
the end of the year and close earlier and longer. Thus, the New Year holidays already start on 1
January and end on 27 January 2022. Companies from Europe and North America should keep this in
mind when planning their logistics.
It can happen that shipping companies cancel sailings at short notice around Chinese New Year. Our
Sea-Air service could be a good alternative to still meet the planned delivery date. The cargo is
shipped by sea freight from Asia and flown by air freight from Dubai to Europe and North America.
This transport combination shortens the transport time compared to classic sea freight. Are you
interested in more information?
Feel free to contact deepak@pamcargo.com
#pam_cargo #pamcargo #seaair #seaairservices #cny